Decormarmi is an Italian company that interprets marble and stone – two age-old materials of architecture, art and design – with contemporary spirit and techniques. Born from the passion and dedication of a master craftsman, Decormarmi is a modern enterprise that has not forgotten its roots.
Design, selection, treatments, workmanship, inspection, and installation are the phases of a process that gives shape to the most eclectic ideas and desires, with results that are always unique. From private homes to public buildings and spaces, working hand in hand with architects, designers, and artists, in a mutual exchange of inspiration and expertise.
Visual, material and cultural references, atmospheres and moods, architectural scenarios in which marble and stone define a lifestyle.
→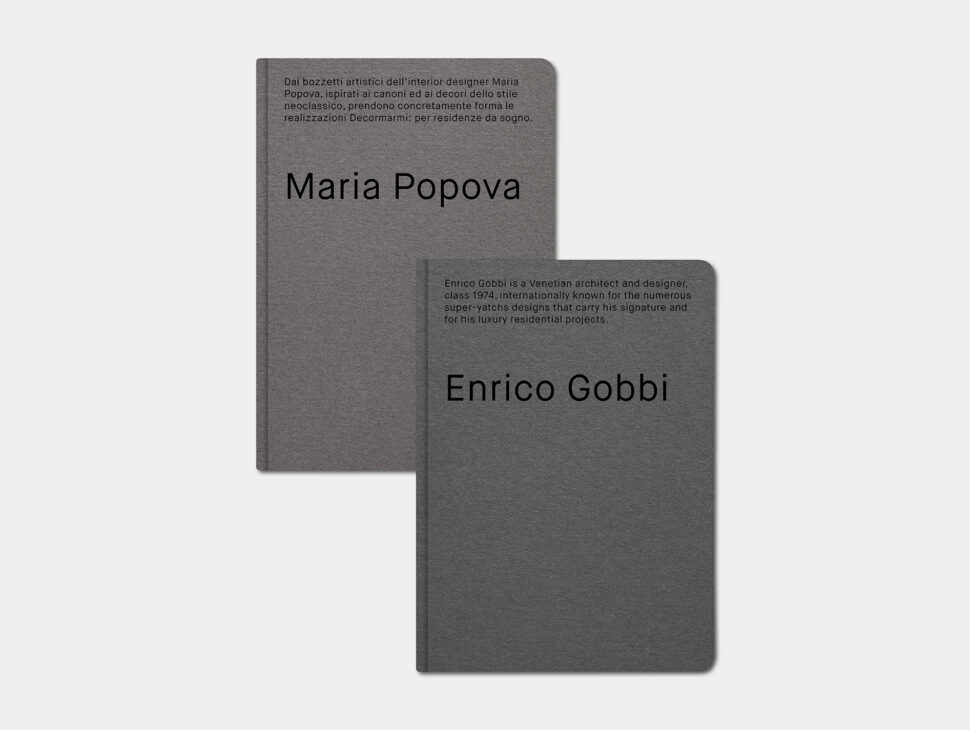 A virtual collection of architectural diaries, sketches and drawings narrating ideas, projects, intuitions.
→
A collection of sculptures that explores the infinite possibilities of marble, transforming it into expressions of contemporary art and design.
→